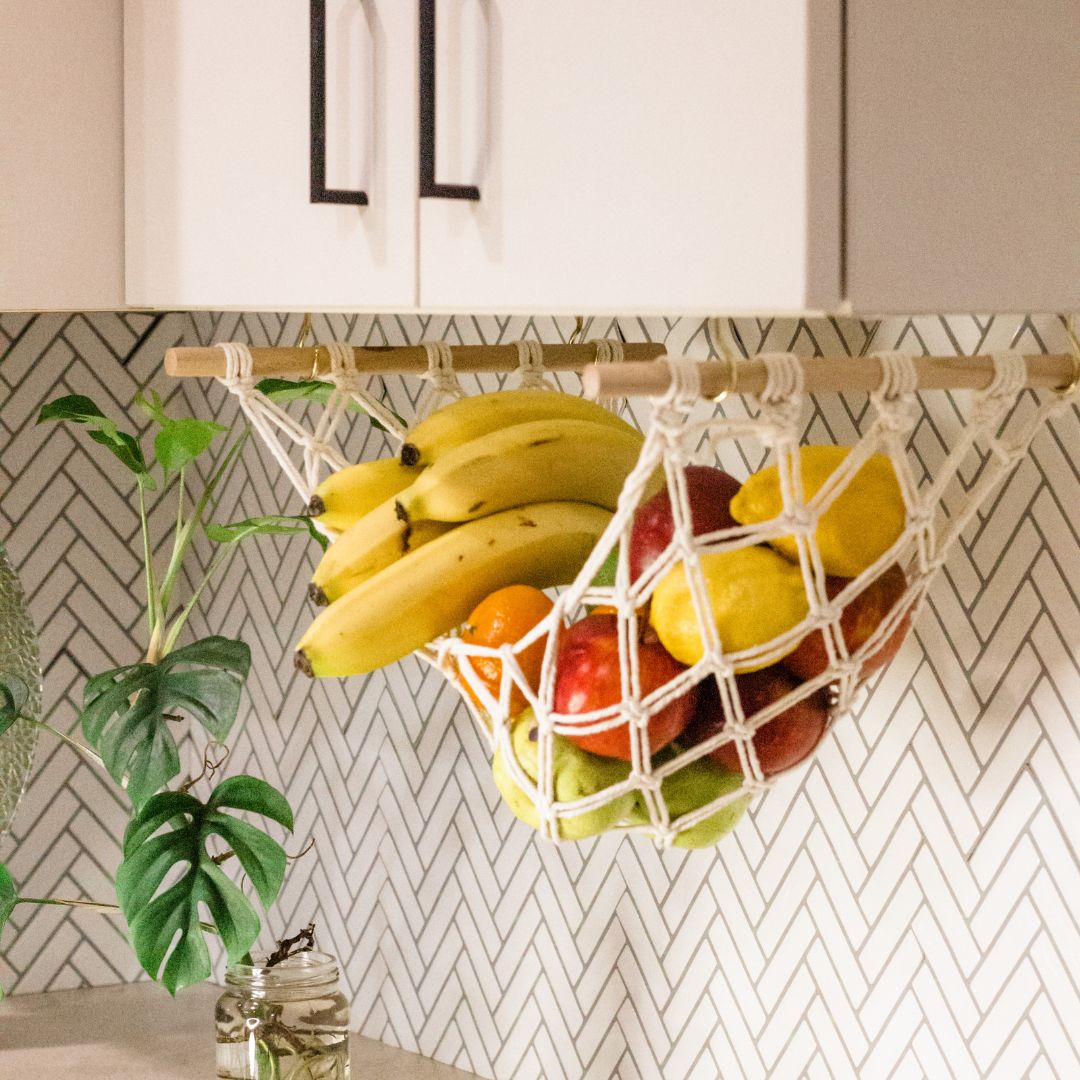 .
Macrame Fruit Hammock
Regular price
Sale price
€49,95
Unit price
per
Sale
Sold out
Share
View full details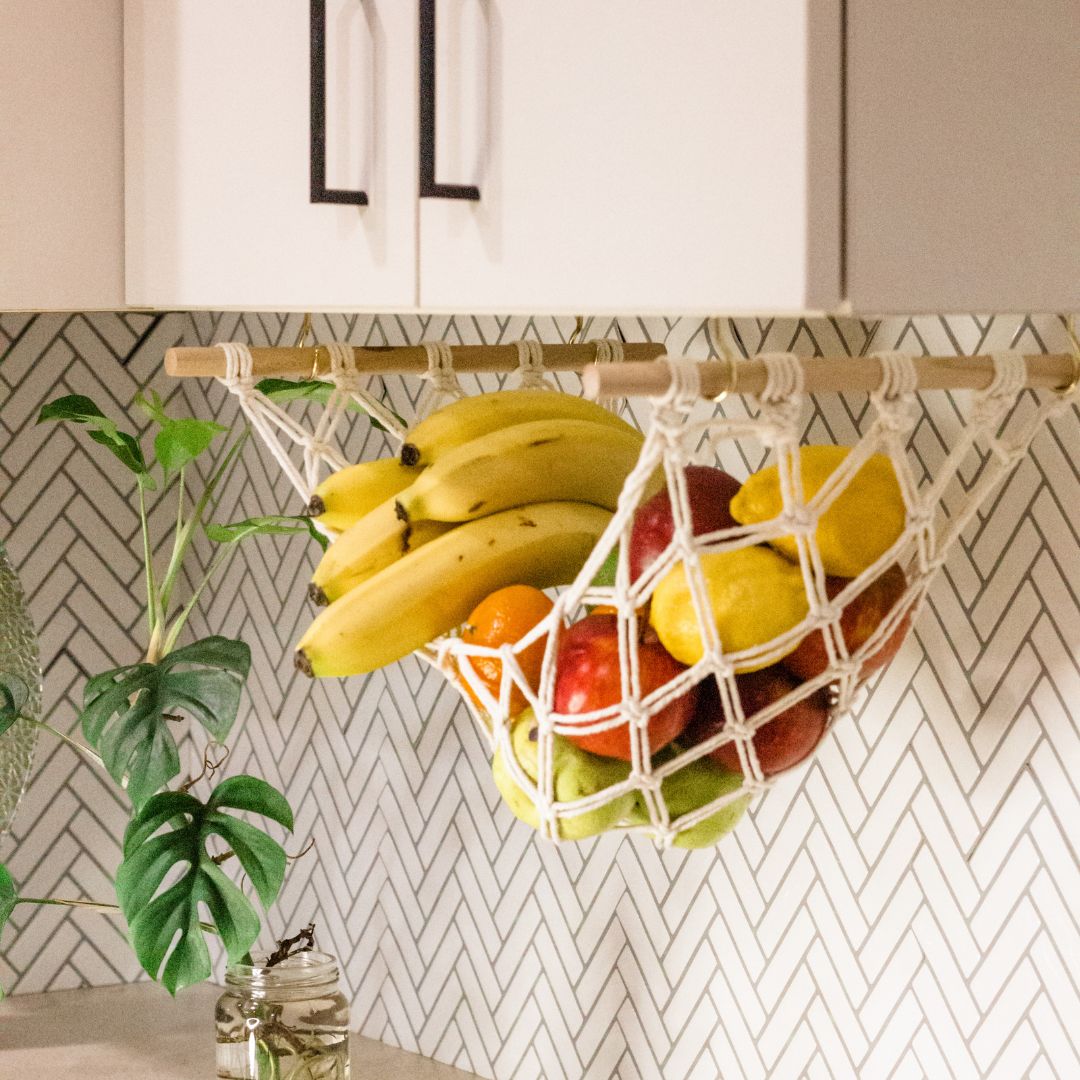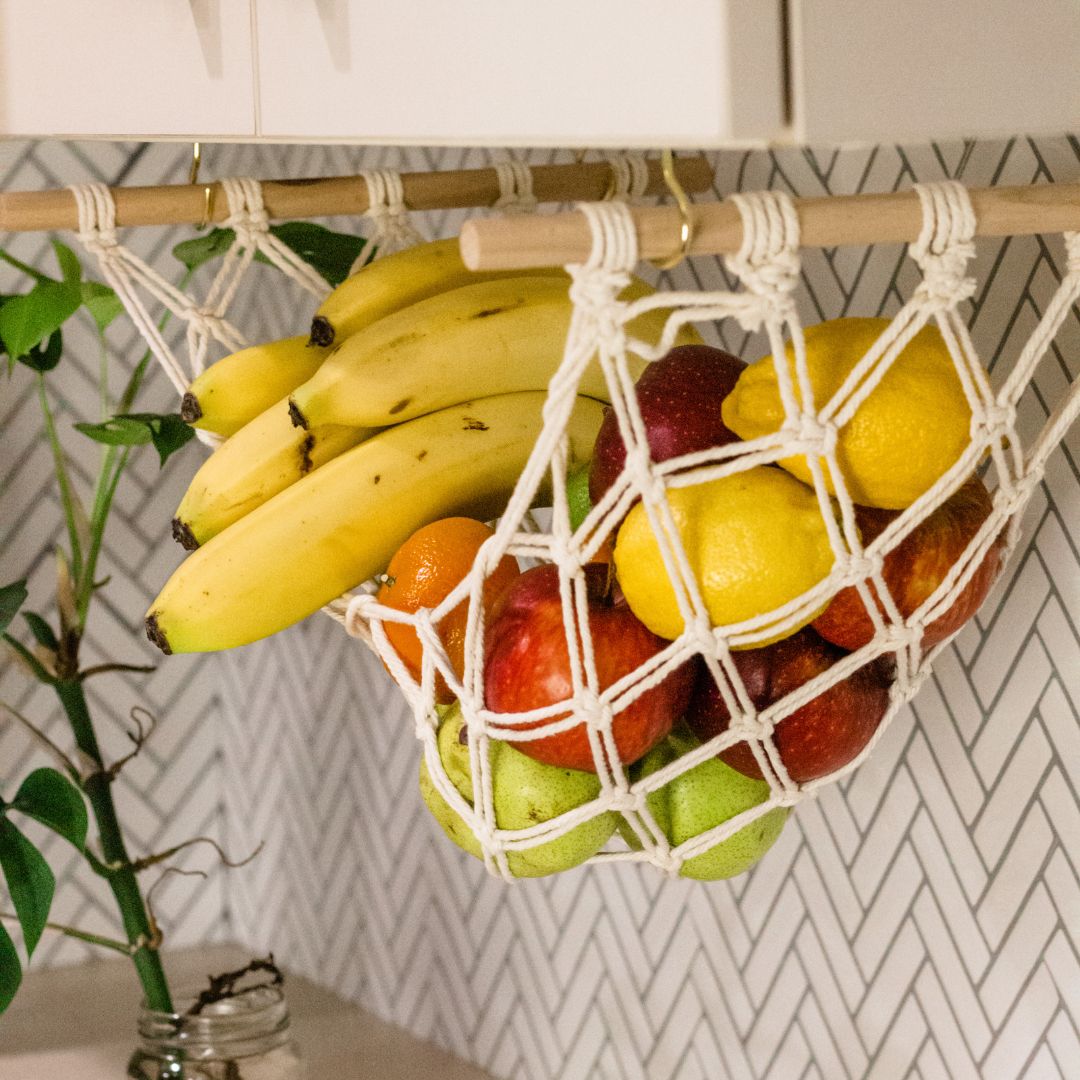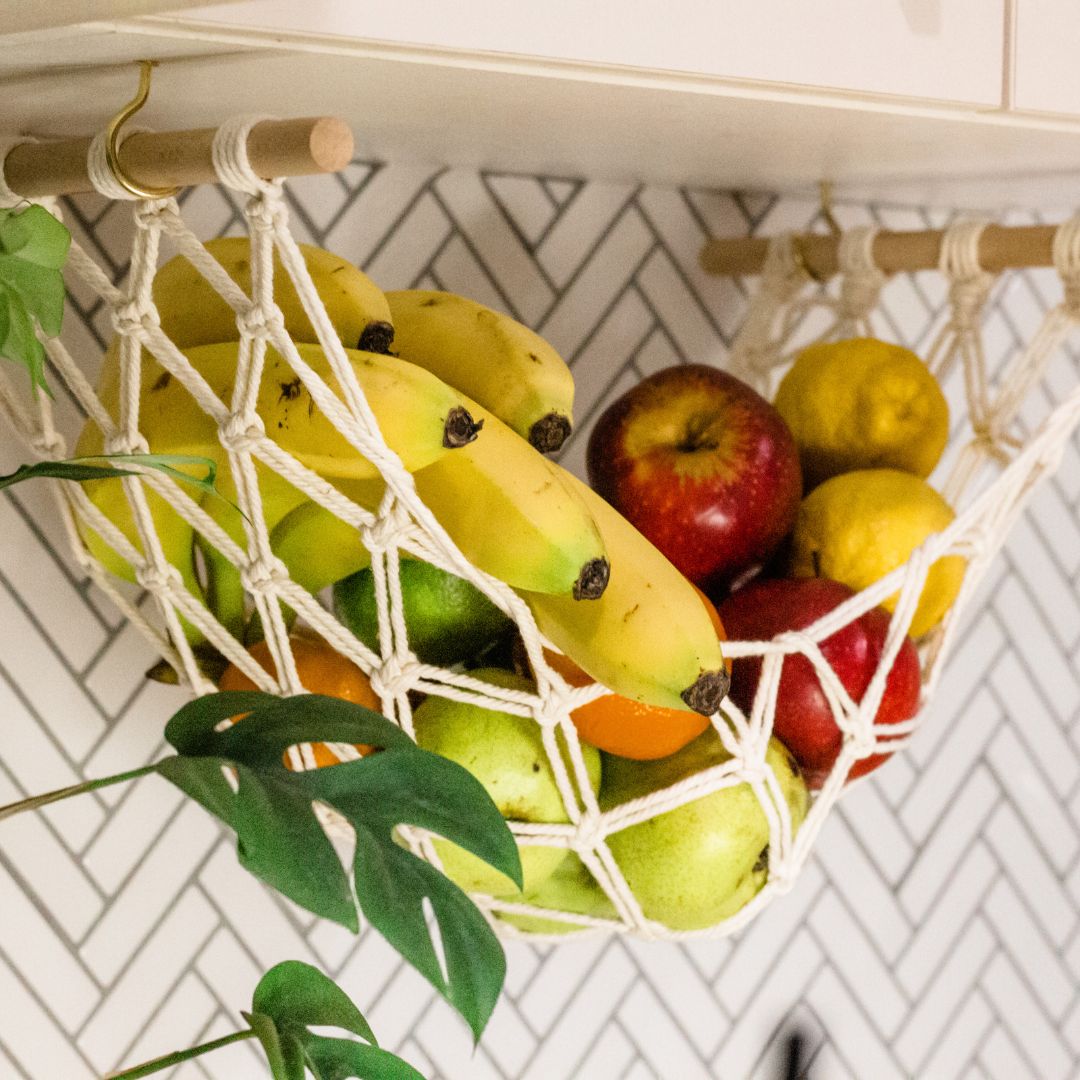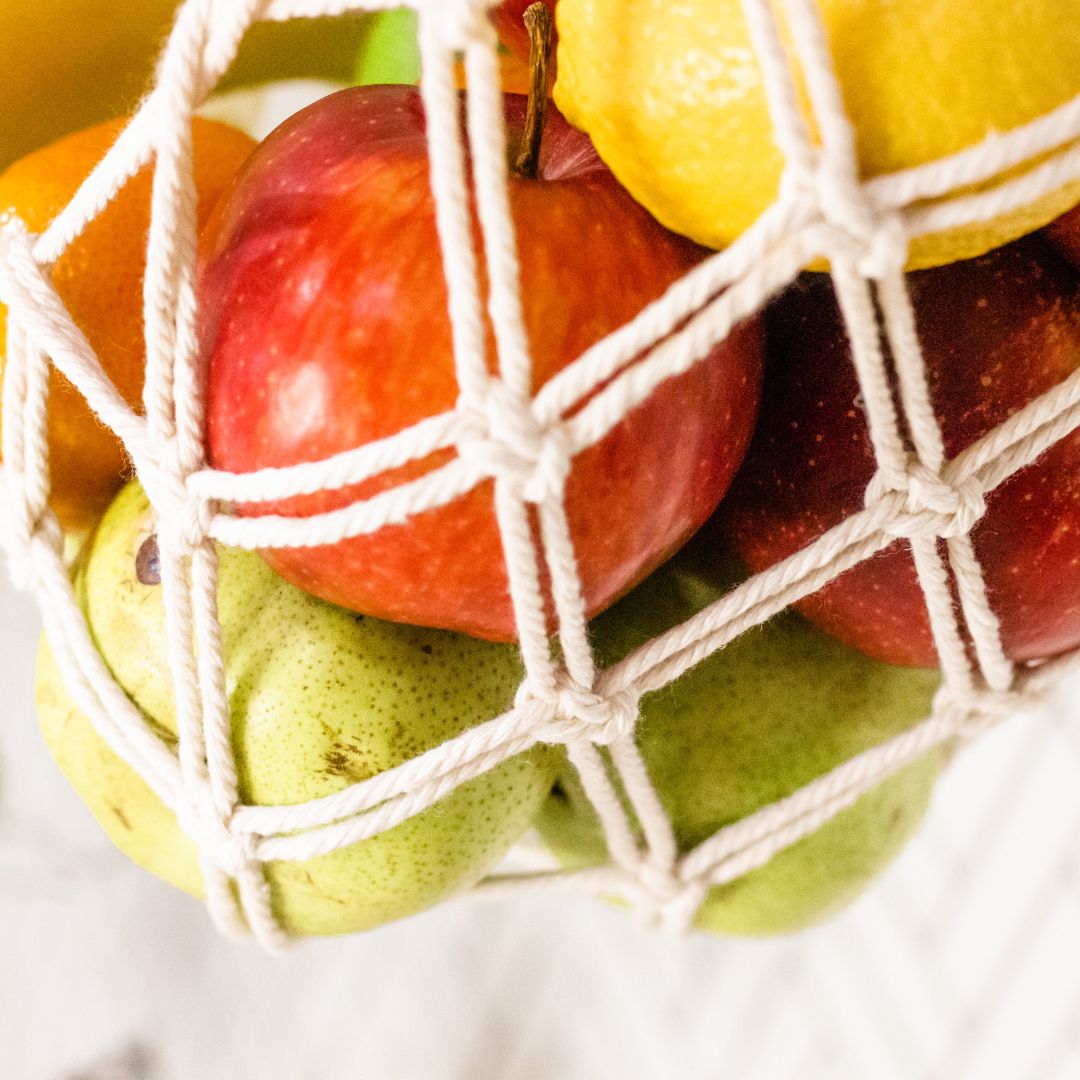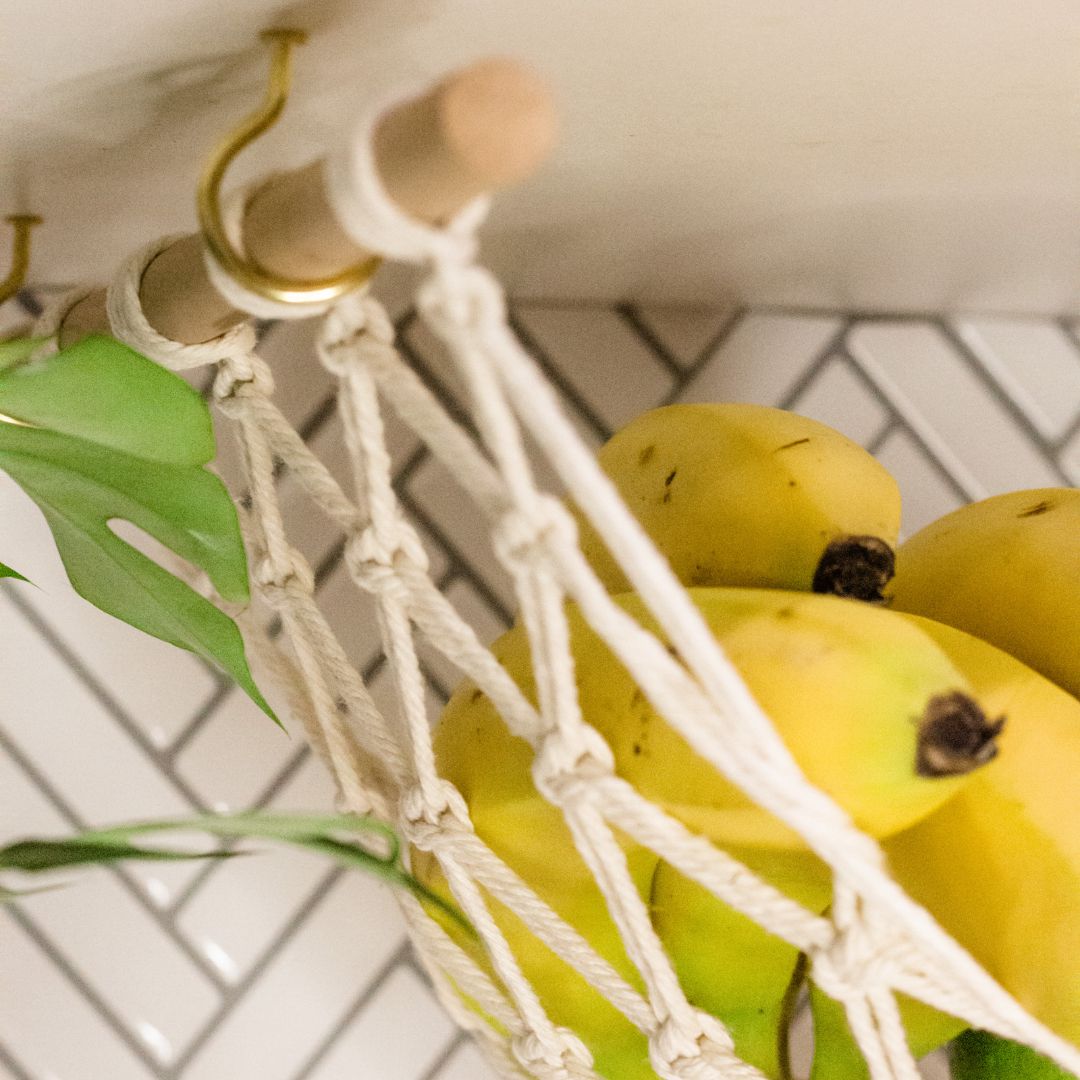 Regular price

From €49,95

Regular price

Sale price

From €49,95

Unit price

per

Regular price

Sale price

€37,95

Unit price

per
Macrame Fruit Hangers
Macrame Fruit Hammocks by Sage and Twine: Elegance Meets Freshness in Your Kitchen
Elevate your kitchen decor while keeping your fruits fresh and accessible. Introducing Sage and Twine's Macrame Fruit Hammocks—a beautiful blend of style, function, and eco-luxury that turns ordinary fruit storage into an art form.
A Marvel of Craftsmanship
Our Macrame Fruit Hammocks are not mass-produced; each piece is a labor of love, handcrafted to perfection. With meticulous attention to detail, the intricate knotting and weaving patterns make every hammock unique, truly a piece of functional art for your kitchen.
Sustainable Choices, Stylish Living
Sage and Twine is committed to eco-friendly practices. Each fruit hammock is created from 100% sustainable and biodegradable materials, making it a guilt-free addition to your home. Experience the richness of luxury with an eco-conscious edge.
Versatility that Complements Any Decor
Neutral colors and timeless designs make our Macrame Fruit Hammocks a versatile choice for any home decor style. From modern minimalism to rustic charm, these hammocks add a touch of elegance without overwhelming the space.
Ready When You Are
Why wait for a custom-made piece when you can have luxury at your fingertips? Our Macrame Fruit Hammocks are ready to ship immediately and are backed by a 100% satisfaction guarantee.
Perfect Pairing for a Holistic Decor Experience
To create a more comprehensive aesthetic experience, consider pairing your new fruit hammock with our highly popular Macrame Cap Hangers or stunning Macrame Wall Hangings.
Closing Thoughts: Much More Than Just Fruit Storage
Our Macrame Fruit Hammocks stand out as statement pieces that redefine luxury and sustainable living. Transform your kitchen into a gallery of handcrafted elegance while making a positive impact on the planet.